Soterius and Celegence Announce a Global Partnership and Investment
Soterius and Celegence are pleased to announce that as a part of Soterius' Series A financing round, Celegence Holdings LLC has made a significant strategic investment in Soterius, Inc., a provider of outsourced services, collaboration technologies, and data assets in the drug safety and medical affairs space. The investment and partnership create synergies for both Celegence and Soterius, allowing each to leverage the knowledge and experience of their respective teams in order to expand reach and accelerate growth.
Celegence is a Celegence Holdings LLC company that provides regulatory affairs services and technology to the life sciences industry to enable efficient and intelligent compliance with complex global and local regulatory requirements.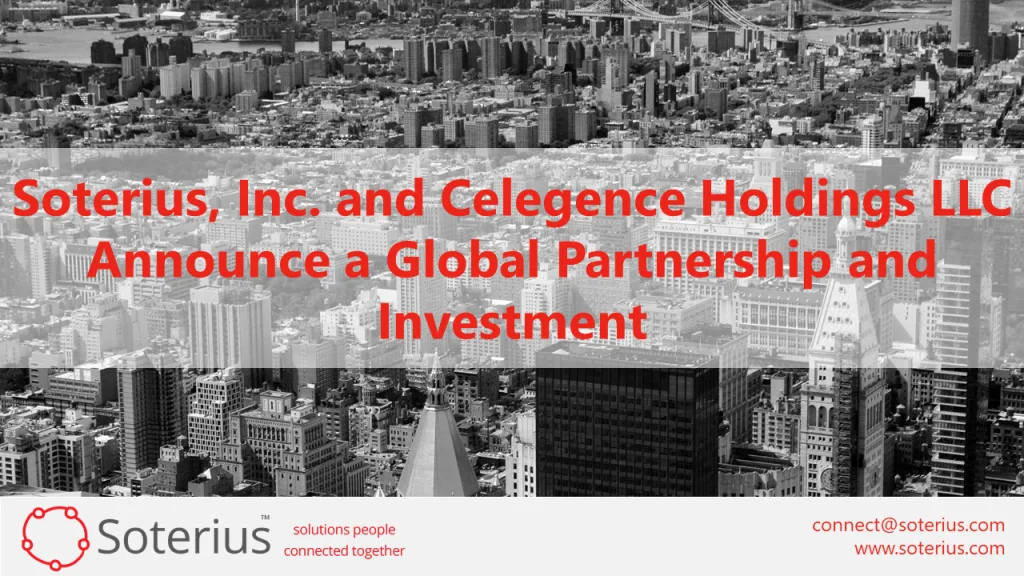 Click here to read the full press release