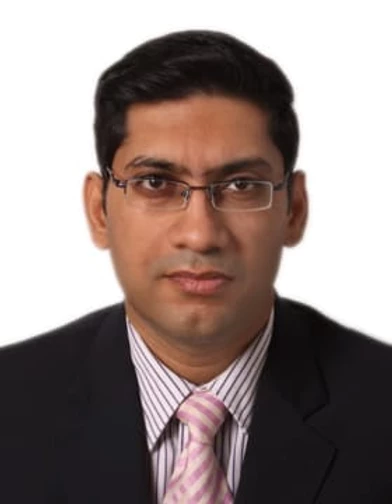 Soterius, the best-in-class outsourced safety, medical affairs, regulatory, and technology services company announced today that Dr. Sumit Verma, MD, DNB has joined the company as its Director & Senior VP – Operations. Dr. Verma has previously worked in leadership/key roles at APCER Life Sciences, Lambda Therapeutic Research, Accenture, and Sun Pharma.
"As we continue building a truly global and integrated pharmaceutical services company, we are proud to bring together some of the best of the talent that is available across the world to provide unrivalled service and quality to our clients," said Suneet Walia, CEO of Soterius. "Sumit has extensive experience in global safety, pharmacovigilance, and clinical research and has built several large scale teams to provide highly compliant solutions to client organizations across the world. His experience in building, migrating, and transitioning-in multiple client centric drug safety & pharmacovigilance operations and successfully handling complex regulatory inspections will be a great asset for our team and our clients."
Dr. Verma is a medical graduate with specialization in anesthesiology from some of the top medical schools. He has more than 18 years of experience in the pharmaceutical industry, clinical medicine, clinical research, and pharmacovigilance. He has built teams that have consistently delivered and exceeded customer expectations even in the most challenging and complex of projects across various pharmacovigilance domains that include case processing, signal management, risk management, aggregate reports, and clinical safety.
"I am very keen to deploy some of the highly effective technology solutions that we have for our clients," said Dr. Verma. "We have an opportunity to truly make a difference when it comes to supporting our clients who have the responsibility of making critical decisions about the safety profile and go-to market decisions related to their products. Our business approach and technology assets are unique, combining great scientific and medical minds to craft solutions that are extremely relevant and cost effective for our clients."
Dr. Verma has a keen interest in academics and has been invited as a speaker on various topics of pharmacovigilance. He is also the co-author of a book titled Fundamentals of Pharmacovigilance that provides an insight into the practical aspects of pharmacovigilance and is an attempt at simplifying the subject of drug safety.
Soterius has a unique customer focused approach that deeply cares for customer's success. Our cost effective solutions provide timely compliance and excellent quality to customers currently located in Europe, Asia, South America and Australia. To learn how Soterius can bring unique innovation to your local or global operations, please follow the company on Twitter, LinkedIn and Facebook; visit www.soterius.com and contact Soterius at one of our offices in the Americas, Europe or Asia.