October is the breast cancer awareness month, a worldwide campaign to educate and support awareness about breast cancer and the importance of its early detection.
Breast cancer is by far the most common cancer affecting about 1.38 million women and claiming 458,000 lives each year. Like most cancers, there is not enough evidence leading us to the cause of Breast Cancer, which makes early detection the cornerstone to improve the chances of the treatment.
Soterius recognizes the importance of breast cancer awareness and advocates Early Diagnosis, Mammography Screening and Clinical Breast Examination for better outcomes and survival rate.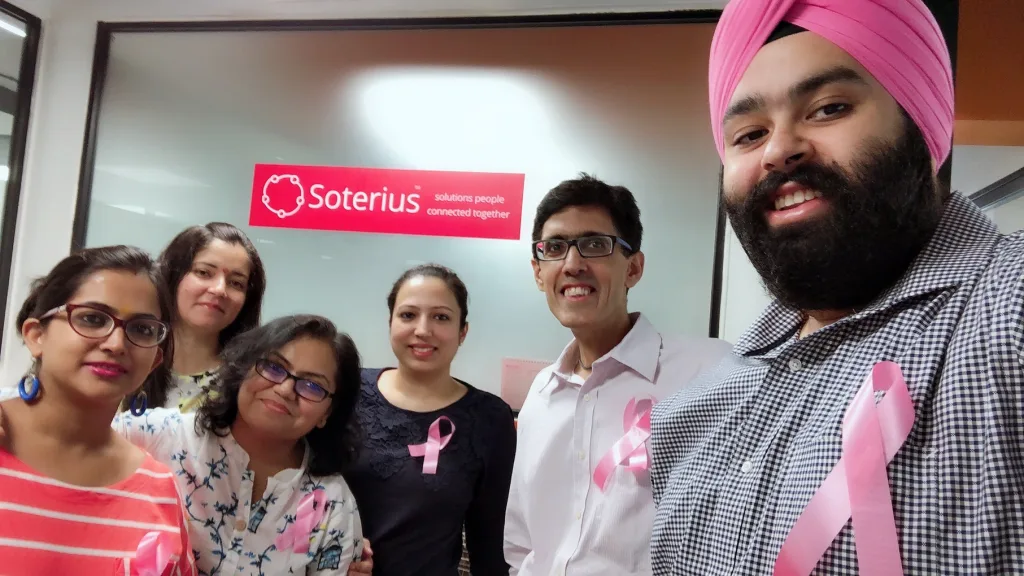 You can donate to National Breast Cancer Foundation by clicking here. National Breast Cancer Foundation works to provide help and inspire those affected by breast cancer through early detection, education, and support services.